Wireless Networking.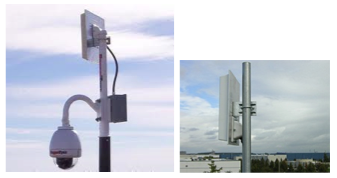 We offer a range of wireless products that can be directional or non line of sight. These can range from 100 metres to 5 miles and work on the latest 5.8Ghz technology and are based more upon the commercial environment, 2 units can be paired together to provide dual redundancy at a fraction of the cost of installing cables or utilising leased lines with an excellent guaranteed bandwidth.
Site surveys can be carried out utilising GPS coordinates.
Laser line of sight products.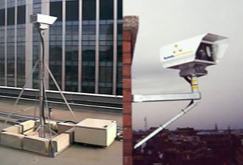 We specialise in the design, installation and maintenance of FSO (free space optics) wireless links using laserbit solutions. Free space Optics uses state of the art wireless network technology to transmit information between two points at up to 1Gigabit bandwidth + full duplex at distances from 3mtrs to beyond 1KM. Wireless laser links technology is similar to Fibre Optic cables linking two points together, but without the need of cables between. Thus creating less disruption than cabling, cheaper installation and MOD status secure link. Wireless laser links can be used for Data, VOIP & Voice PABX applications .

For more information please contact sales@dcsnet.co.uk